The Abigail Riggs Collection is partnering with The Harley School for the Harley Bellonnor Hipster.
A new addition to the Purse with a Purpose collection, the Harley Bellonnor is a hip-hugging, hands-free hipster made with easy-access pockets and can be used for many purposes: shopping, school, sports, and travel. It has unique features for special amenities and easier management of medical challenges in the daily lives of individuals with diabetes.* The Hipster inspires the beholder to "Keep Calm, Check, Correct and Carry on...", important suggestions to establish and maintain a healthy way of life.
The Harley Bellonnor Hipster was designed by Dr. Gail Riggs in collaboration with a group of caring youths at The Harley School and is named in honor of two students bravely managing their Type 1 Diabetes. Proceeds from the Harley Bellonnor Hipster will benefit research to find a cure for diabetes and establish educational programs for children. As part of its partnership with the Juvenile Diabetes Research Foundation, Abigail Riggs is committed to finding a cure and helping individuals with diabetes live better lives. We are pleased to share this brief video of our collaboration with JDRF.
---
All Harley Bellonnor Hipsters are designed by children for anyone who is active and feature: zipper closure, easy- access external pockets and internal organized pockets. For the special needs of diabetics*, the Hipster's outer pockets will hold a juice box and a glucagon pen. Internally, the Hipster holds test strips, an insulin pump, emergency contact information and has room for other items. Made in the USA, the hipster measures 13" wide x 4" deep x 7" tall.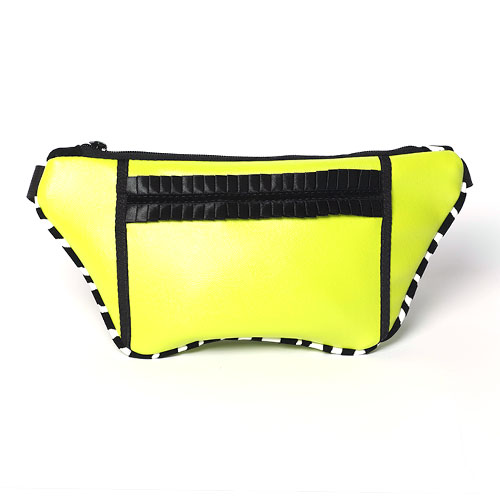 Valiant Green
Soft lime green vegan leather
13" wide x up to 4" deep x 7" tall
Easy access pockets inside and out
Price: $59.50
Special Introductory Price: $45.50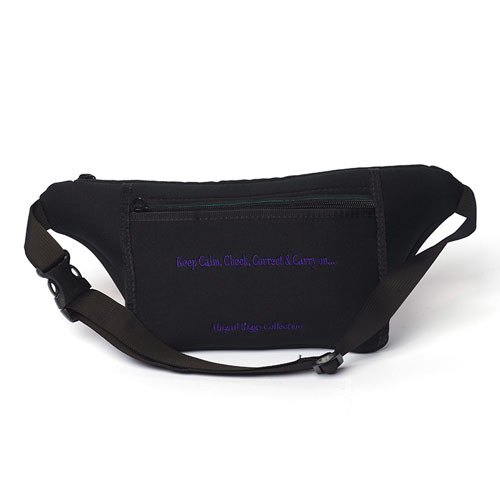 Brave Black
Flexible black neoprene
13" wide x up to 4" deep x 7" tall
Easy access pockets inside and out
Price: $59.50
Special Introductory Price: $45.50